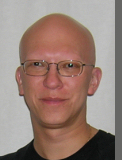 Welcome to cliveconway.com. Thanks for dropping by.
Whatever your business, you need to convey clear messages to your clients and staff. That's where I come in. I specialise in making your messages as understandable as possible through sensible structure, effective design, clear writing, efficient processes and the appropriate use of technology.
Experience designer, Information architect, technical writer, editor, proposals specialist, business analyst, technologist and communications project manager — that's a lot of hats to wear, but there's plenty of empty space on my bald head. Whilst that may be unfortunate for me, it gives you a single resource of unusual breadth, able to add value to almost any communications challenge you might face, anywhere in the world.
This website tells you a little more about me and what I do. Please don't hesitate to email or call me for more information or to discuss your particular needs.
Kind regards,